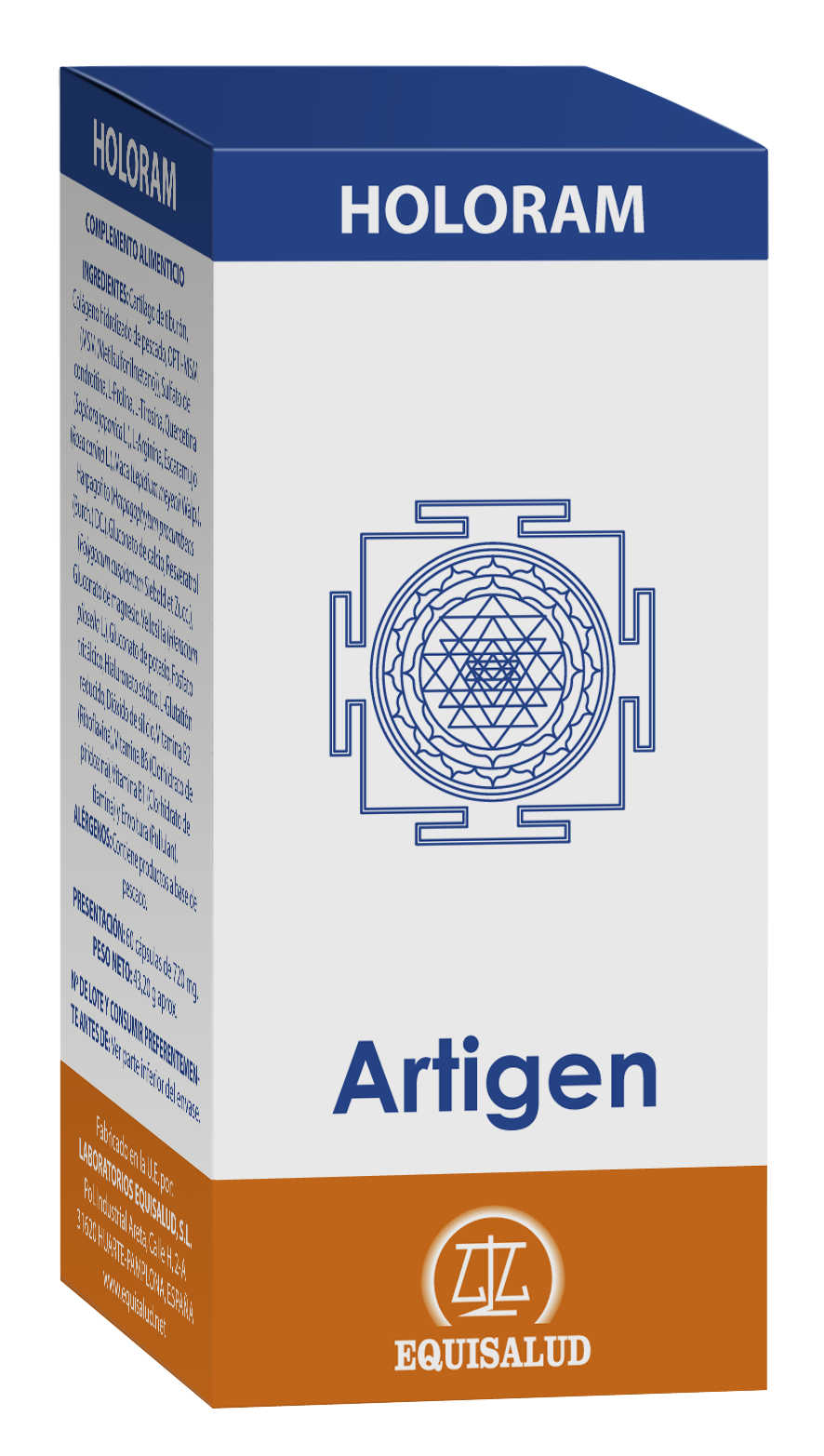 Holoram® ARTIGEN
Holoram® ARTIGEN - Bio-regulator that improves the nutritional and energy state that may be useful to regulate and sustain optimal articular health. 
Regenerator of the bio-information and articulate energy patterns.
Energy nutrition of the osteoarticular system including cartilage, subchondral bone and synovial tissue.                       
It helps maintain the natural activation of compensatory mechanisms of the biological effects of free radicals at an osteoarticular level with consequent natural restoration of the quality of the membranes for the correct transfer of intercellular bio-information.                       
Energy regulation of the natural immune events that generate the articular inflammatory response. • Energy balance of the endocrine axis related to the osteo-articular ligament and metabolism.                       
Assists in maintaining the natural drainage of toxic substances that are deposited in the connective tissue and alter collagen and supporting tissues
Helps to support healthy natural metabolic regulation of tissues which compose the articular system.                                                        
Contents: 60 capsules.
Dosage: 1 capsule twice daily before breakfast and dinner.