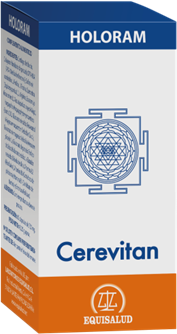 Holoram® CEREVITIN
Holoram® CEREVITIN - Bio-regulator which improves the nutritional and energy state that may help promote better cognitive and memory conditions, that are useful against oxidative ageing processes.    
~ It provides energizing bio-information to activate the natural processes that may help maintain a healthy natural system for internal neurochemical programs.
~ It provides information needed for the activation of the energy physiology that may be useful to activate the natural processes which maintain the individual functions of adaptive intelligences, especially including memory and learning.
~ It favours the restoration of the physiology of the cell membranes of neuronal groups, and its lipoprotein substrate, essential for the transfer of bio-information to the central level.   
Contents: 60 capsules.
Dosage: 1 capsule twice daily before breakfast and lunch.