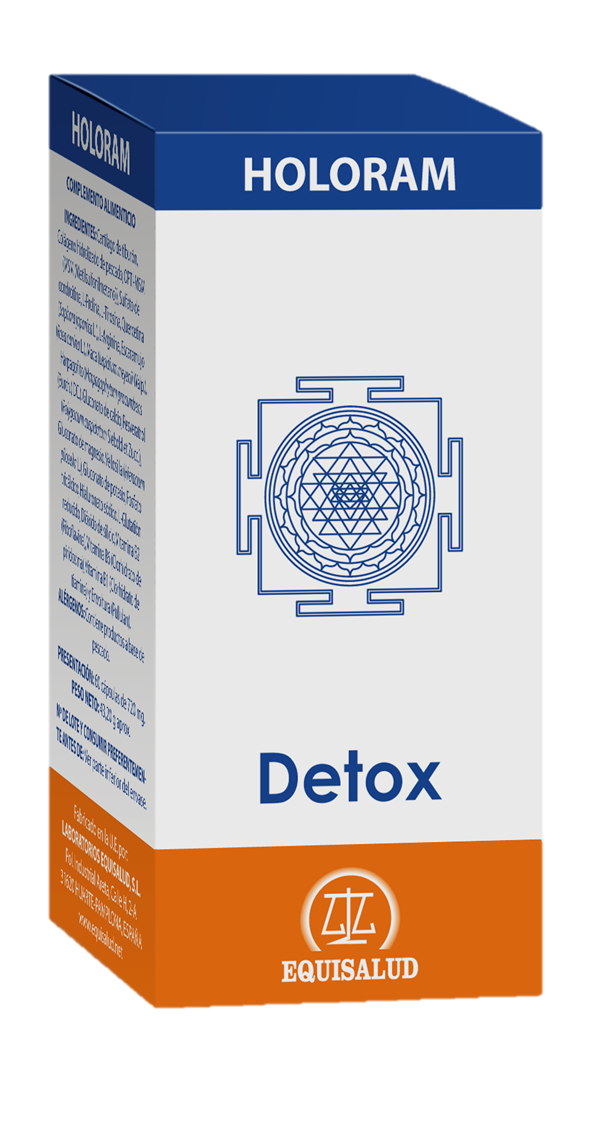 Holoram® DETOX
Holoram® DETOX - Bio-regulator that improves the nutritional and energy state that                      may be useful to support all the natural detox systems of the body.
 Inductor which may help promote the natural conditions for effects that favors the antioxidant and chelate pathways necessary for the elimination of toxic waste, in the cell and interstitial tissue.

It has been specially formulated to help promote the natural conditions for activating the detoxification pathways and process generated by the environmental pollution or by the metabolism itself.

It may help support the natural mechanisms which favor the function of the drainage system of the toxic sub-products of the metabolism and free radicals which affect the cell matrix and the permeability of the cell membranes.

It may help maintain the natural mechanisms which induce the methylation processes required for the production of hormones and neurotransmitters, favoring transportation and the mitochondrial metabolism of fatty acids and contributes to the regulation of acid- based balance at a renal level. It may help maintain a healthy hepatic system and activate lipid metabolism.                                                        
Contents 60 capsules
Dosage: 1 x capsule twice daily, before dinner and before bedtime.