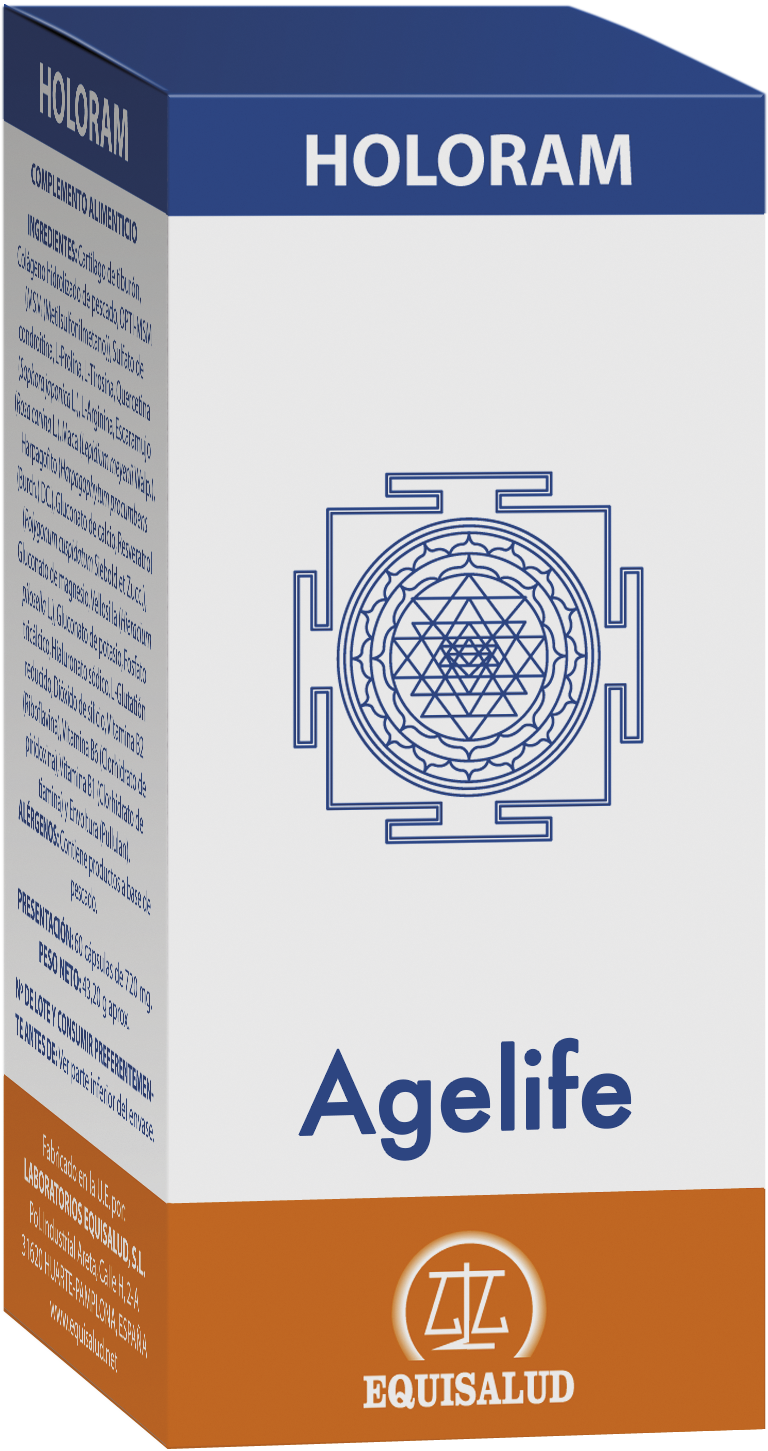 Holoram® AGELIFE
* WINNER OF BEST HEALTH SUPPLEMENT 2018 FROM BEAUTY SHORTLIST!
Holoram® AGELIFE - Bio-regulator that improves the nutritional and energy state that may be useful with the ageing of cells.   
It favours the natural mechanisms of protection against the premature ageing of cells.                       
Provides energy balance that helps support a healthy system of regulation that could suppress or diminish stress, inflammation, immune and micro-circulatory imbalances and oxidative damage, as factors linked to the ageing processes.
The precise combination of critical amounts of its ingredients could favour the natural regulatory mechanisms required to avoid the processes of tissue ageing.                       
Contents: 60 capsules.
Dosage
: 1 capsule
twice
daily.