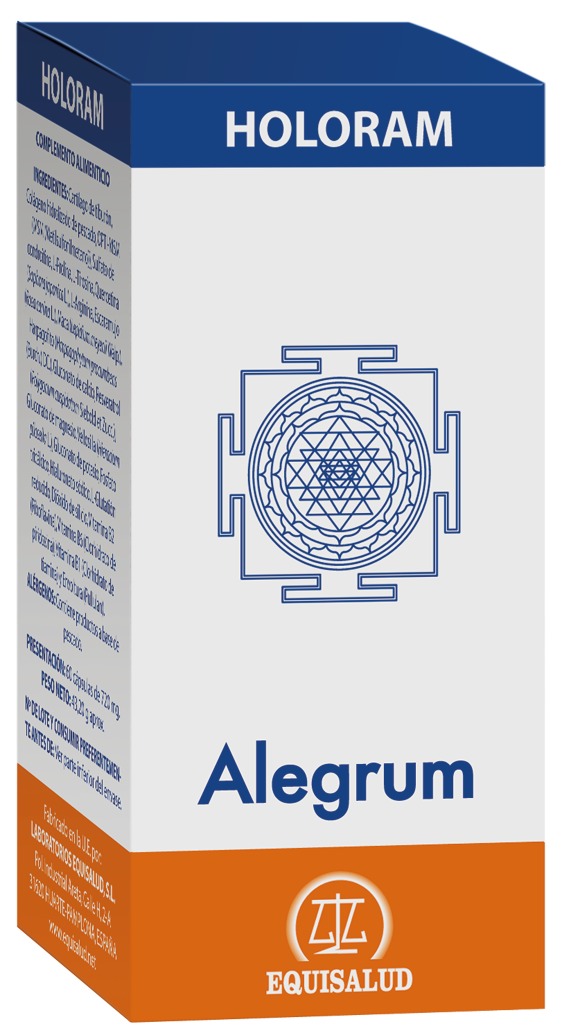 Holoram® ALEGRUM
Holoram® ALEGRUM - Bio-regulator that improves the nutritional and energy state that may be useful in asthenia and low mood. 
Energetic Bio-Regulator to assist the natural mechanisms that helps maintain a healthy natural system for internal neurochemical programs that are involved in the compensation of low mood states, especially anxiety, fatigue and the declining of the vital tone.                       
It provides energizing bio-information of the precursors that help maintain the natural regulation of the tracks of neurotransmitters, neuropeptides and metabolites which may be helpful to support the natural solution of the psychic asthenia. This is reinforced by the energetic activation of the phytonutrients with a toning effect on the central nervous system. 
Contents: 60 capsules
Dosage: 1 to 2 capsules once or twice a day begin before breakfast or as directed.