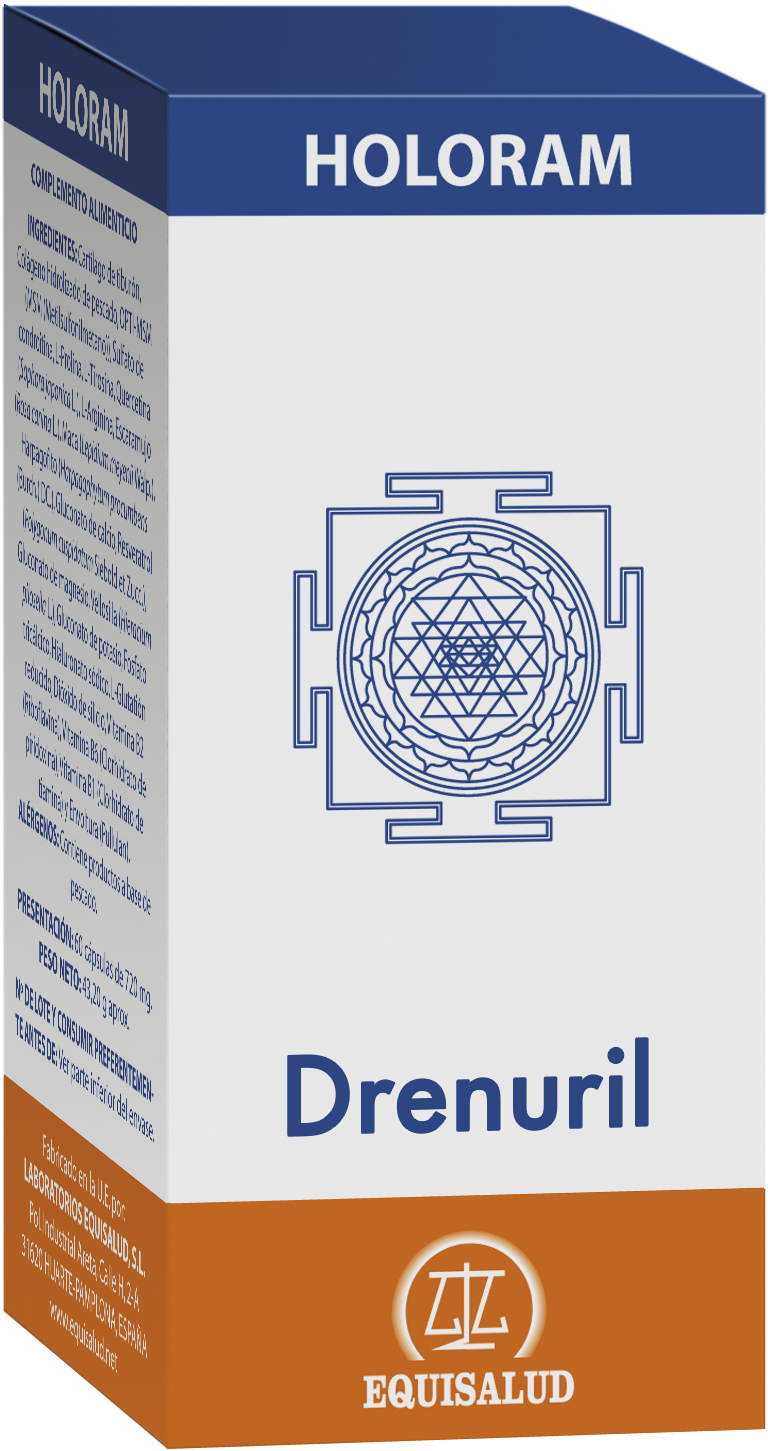 Holoram® DRENURIL
Holoram® DRENURIL - 
Bio-regulator that improves the nutritional and energy state that may be useful with healthy prostate conditions. 
It provides energy activation which reinforces the natural processes that control the prostate.
It contributes to the activation of the bio-regulation processes associated with the prostate.                       
The composition and bio-physical activation of the ingredients have been carefully researched to generate a synergy with regulatory effect on the normal prostate physiology.
Contents:   60 capsules. 
Dosage:   2 capsules per day according to specialist advice.