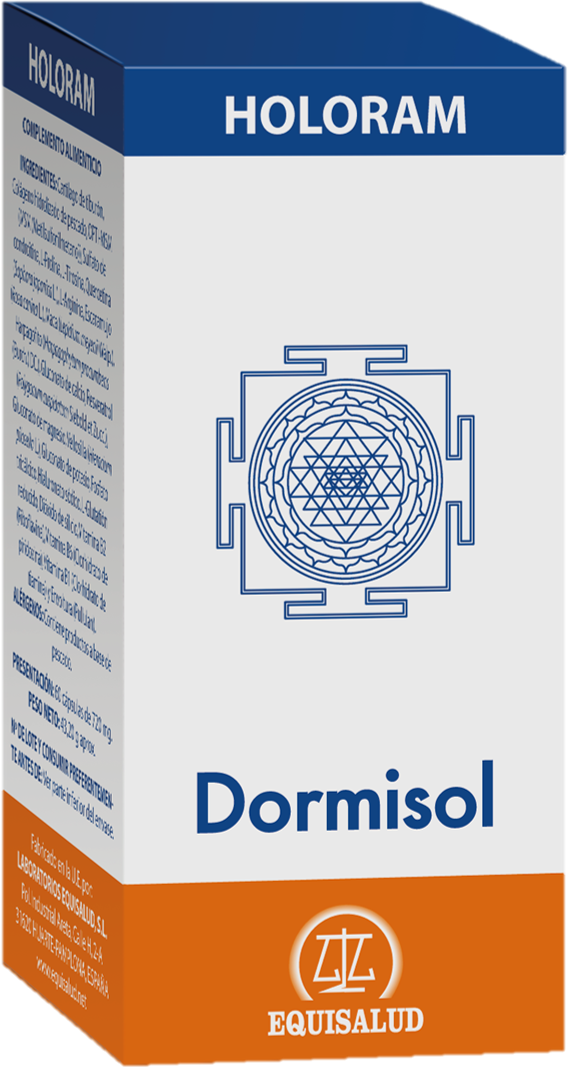 Holoram® DORMISOL
Holoram® DORMISOL - A bio-regulator that improves the nutritional and energy state that may be useful to ease optimal sleep regulation.
Bio-regulator of the systems involved in the induction and maintenance of a healthy physiological sleep, supporting the natural mechanisms that increase memory and learning ability. This bio-regulator energizes the immune system.                       
It may help maintain the natural mechanisms which provide a specific multi-systemic approach to induce the balance of neuropeptides and neurotransmitter systems involved in the sleep. So this bio-regulator may facilitate the natural processes involved in the physiological control of anxiety, agitation, irritability
and nervousness, and may activate the relaxing and anxiolytics systems of the nervous system itself; it also facilitates a neurotonic effect, which favors natural sleep and a complete awakening process.

It provides bio-information in order to promote the balance of biological reactions involved in physiological sleep.                                                        
Contents:  60 capsules.
Dosage: 1 capsule 1/2 hour before bed or as directed.