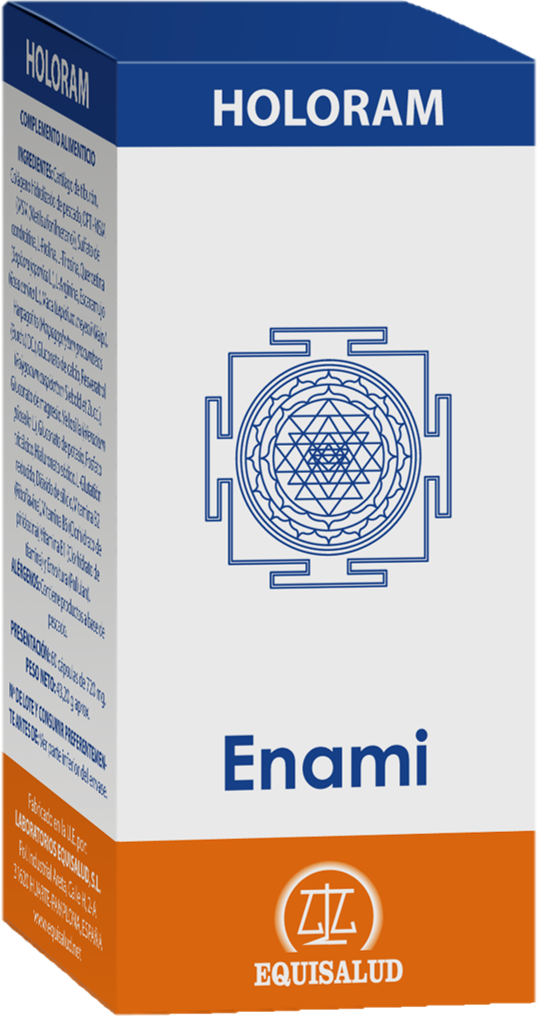 Holoram® ENAMI
Holoram® ENAMI - Bio-regulator that improves the nutritional and energy state that may be useful to improve conditions in high energy use, deep- rooted stress and high sport development. 
It promotes the natural mechanisms of healthy production and distribution of biological energy.

It avoids and corrects bio-energetic imbalances which affects to the quantity, quality and/or distribution of the energy in the organism.
 Its target is to help the natural mechanisms that combat the weakness, lethargy and fatigue induced by physical or mental stress                       
It may reduce ammonia build-up and helps its elimination by promoting the activation of the urea cycle,
acting on the Krebs, and in this way it may facilitate the cellular energy production, tackling the effects of fatigue from its cause. 
Contents: 60 capsules.
Dosage: 1 capsule 3 times per day before meals.