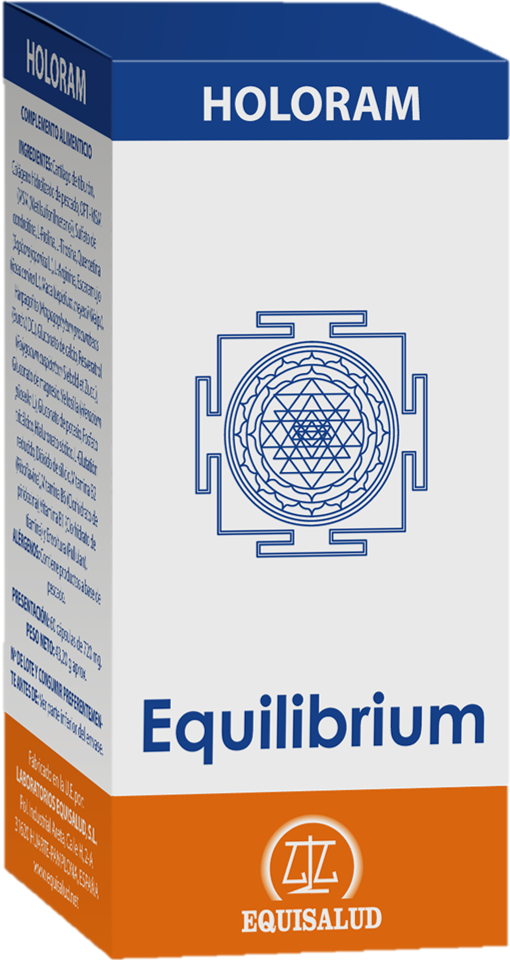 Holoram® EQUILIBRIUM
Holoram® EQUILIBRIUM - Bio-regulator that improves the nutritional and energy state that may be useful to support natural systems related to stress regulation. 
This bio-regulator may help maintain the natural mechanisms which regulate the adaptive response to different types of stress. It is a masterful combination of the adaptive elements and energy regulators that may maintain a healthy vegetative nervous system, the central nervous system and the natural systems of responses to stress, which have been strongly activated in order to promote the harmonious adaptation to the changing demands of the physical and emotional environment.                       
This substrate is activated biophysically in order to provide the bio-information that may maintain a healthy equilibrium of central neurotransmission, of the neurovegetative, of the laterality and of the system of epiphysis–hypothalamus and hypothalamus- pituitary- suprarenal response.
It promotes the natural energy response of global adaptation that may help with exogenous and endogenous stress.          
Contents: 60 capsules  
Dosage:   1 capsule twice daily before mealtimes.