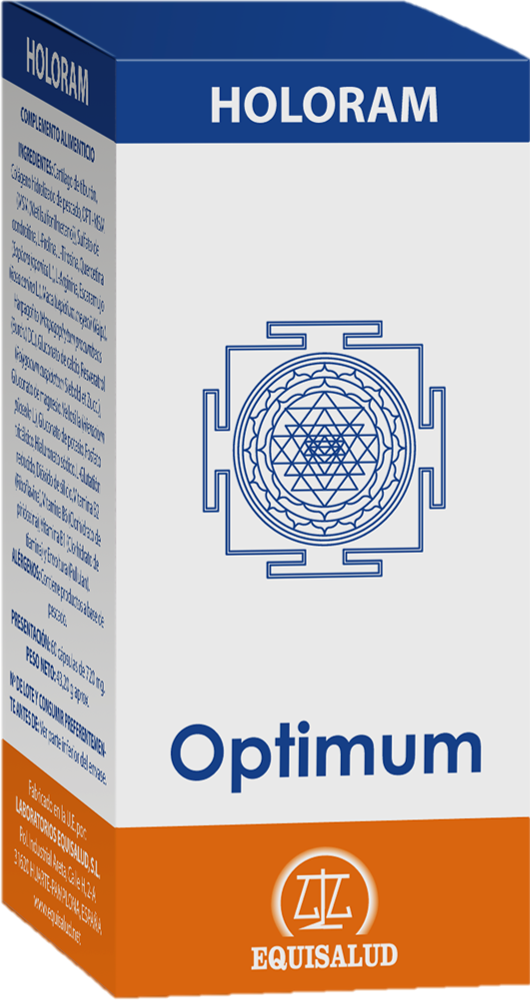 Holoram® OPTIMUM
Holoram® OPTIMUM - Bio-regulator that improves the nutritional and energy state that may be useful to support the natural body defenses.
It may help maintain the natural mechanisms that influence the processes of natural immunoregulation; it has a particular value to the energy activation of the natural mechanisms that may assist in deep restoration of altered homeostasis.                       
It facilitates the energy bio-regulation of the defense systems that are involved in the imbalances of humoral and cellular immunity.
One of its objectives is to assist in the natural regulation of the immune system through an orchestrated action of a group of critical amino acids in order to help maintain the natural mechanisms maintain the immunity.                                                        
Contents: 60 capsules. 
Dosage: 1 or 2 capsules per day from noon onwards before mealtimes.