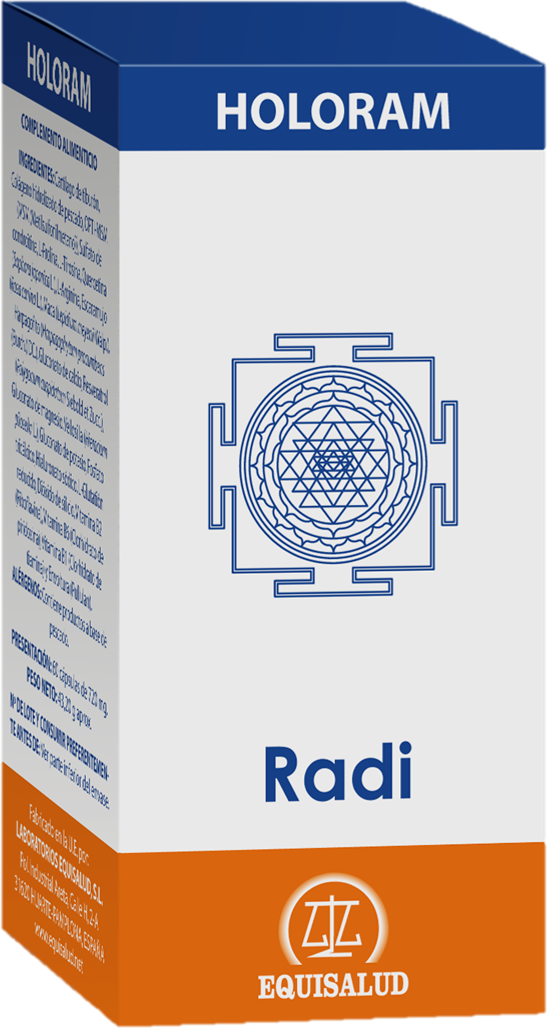 Holoram® RADI
Holoram® RADI - Bio-regulator that improves the nutritional and energy state that may be useful to support natural adaptive response of the body to electromagnetic stress.
They have been balanced in order to promote the activation of natural protection systems that may help compensate the imbalances induced by electromagnetic fields.                       
Activator of the regulatory bio-information of restorative action processes. • It promotes:
The activation of the harmonic resonance of the biofield itself. This allows to increase the natural mechanisms of the body's ability to adapt to exogenous energy overload.

The regeneration by biorresonance of the bioplasmic field; thereby avoiding leakages, weakenings and congestion of the energy network.                                                        
Contents:    60 Capsules.
Allergens:  Contains fish based products and L- Phenylalenine.
Dosage: 2 capsules per day before meals, referable 1 at bedtime.