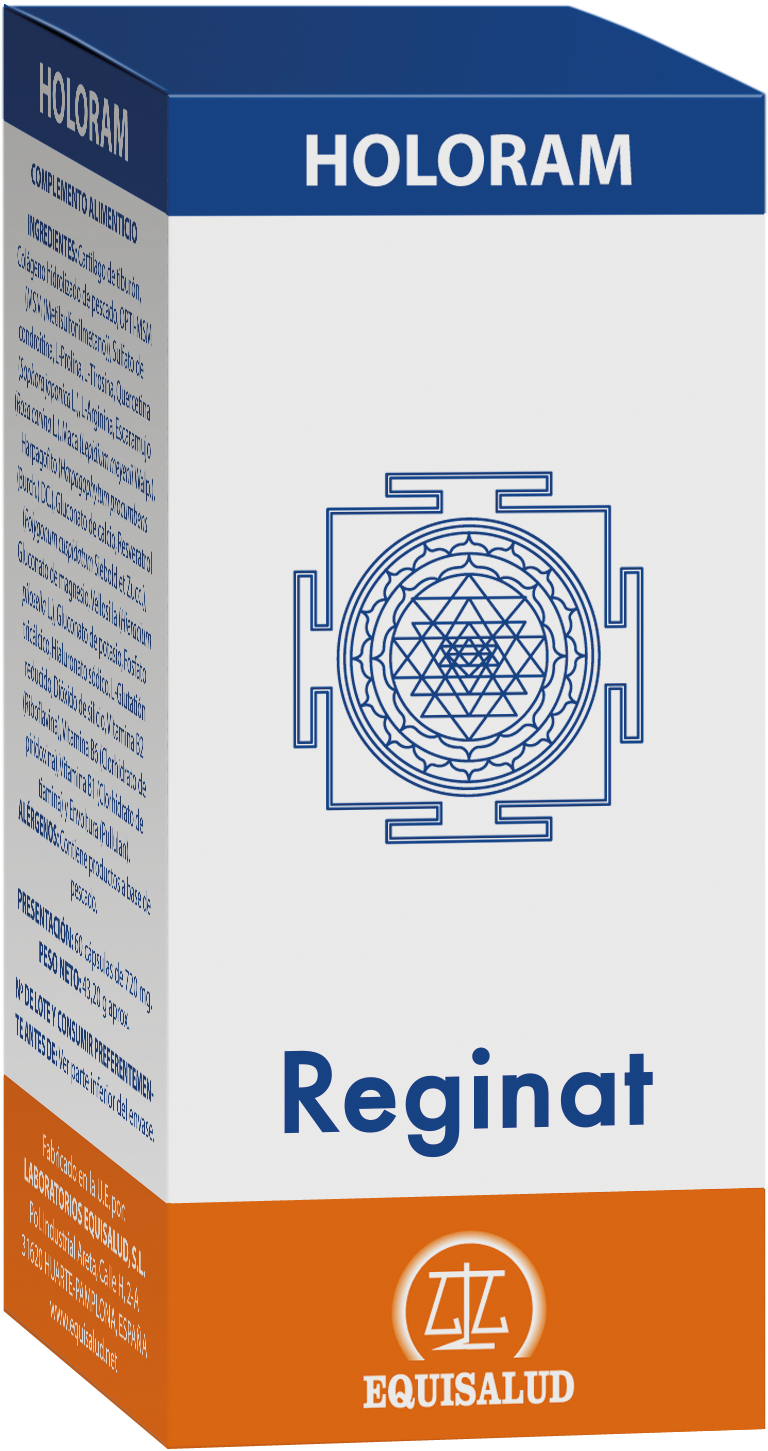 Holoram® REGINAT
Holoram® REGINAT - Bio-regulator that improves the nutritional and energy state that may be useful to promote cell and tissue regulation to restore their altered homeostasis.
It may activate the regulatory bio-information of the processes for the natural restoration of altered homeostasis                       

It promotes the energy reordering of the supporting frame and regulation of polarity and cell membrane permeability, which alteration is involved in the programming of chromosomal imbalances, mitochondrial and of tissue self-recognition.

It provides bio-information that may help maintain the natural mechanisms for the immune regulation and oxidation processes through activation of natural antioxidants programs. 
Contents: 60 capsules
Dosage: 1 capsule twice daily before breakfast and dinner.