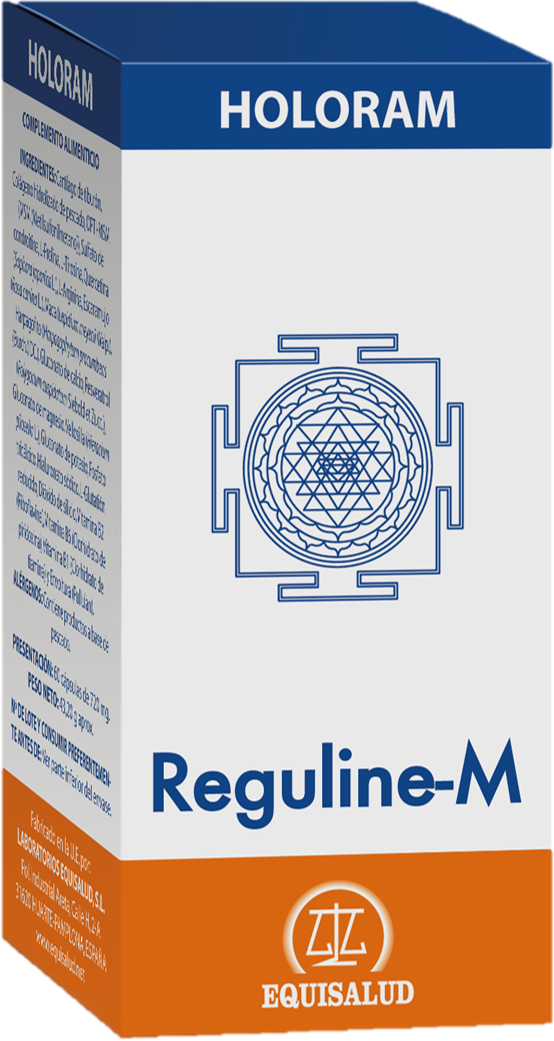 Holoram® REGULIINE-M
Holoram® REGULINE-M - Bio-regulator that improves the nutritional and energy state that may be useful to promote fitness and to support normal metabolic system functions. 
 Bio-regulator of the natural metabolic processes that may promote the physiological balance of weight and body fat distribution.                       
It generates bio-information that triggers essential metabolic cascades in the production and storage of energy
It creates a pattern of bio-information that generates the physiological processes related to the regulatory systems, 
that helps maintain a healthy hepatic; of transport and metabolism; metabolism of carbohydrates,nitrogen metabolism via the urea which may reduce the accumulation of ammonia; 
basal metabolism linked to the consumption of calories; stress on the endocrine systems; energy at the mitochondrial level; 
neurotransmitters linked to the control of the appetite; mechanism for debugging and removing toxins and oxidative stress compensation.                                                        
Contents: 60 capsules.
Dosage: 1 capsule 3 x per day before mealtimes.