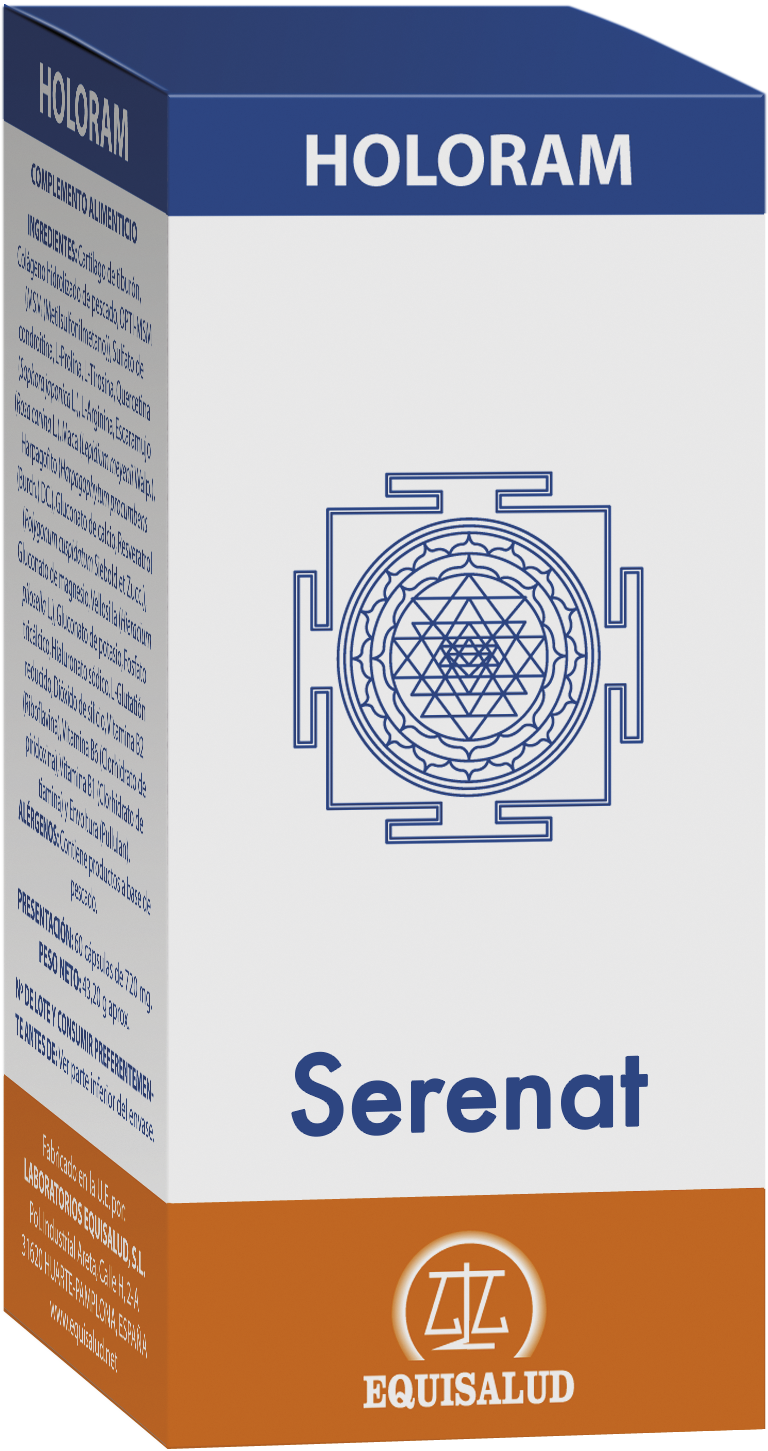 Holoram® SERENAT
Holoram® SERENAT- Bio-regulator that improves the nutritional and energy state that may be useful with systems participating in attention and self- control.                       
~ It could be useful to maintain healthy natural processes of the correct attention and self-control.

~ It could facilitate the bio-regulatory processes affecting the integration of central bio-information, which influence the attention mechanisms and the behavior modulation.
~ It may facilitate the bio-regulation processes involved in attention, learning and behavior control.
Contents: 60 capsules.
Dosage: Take 2 capsules per day before mealtimes. 
Allergens: Contains Soy based products.