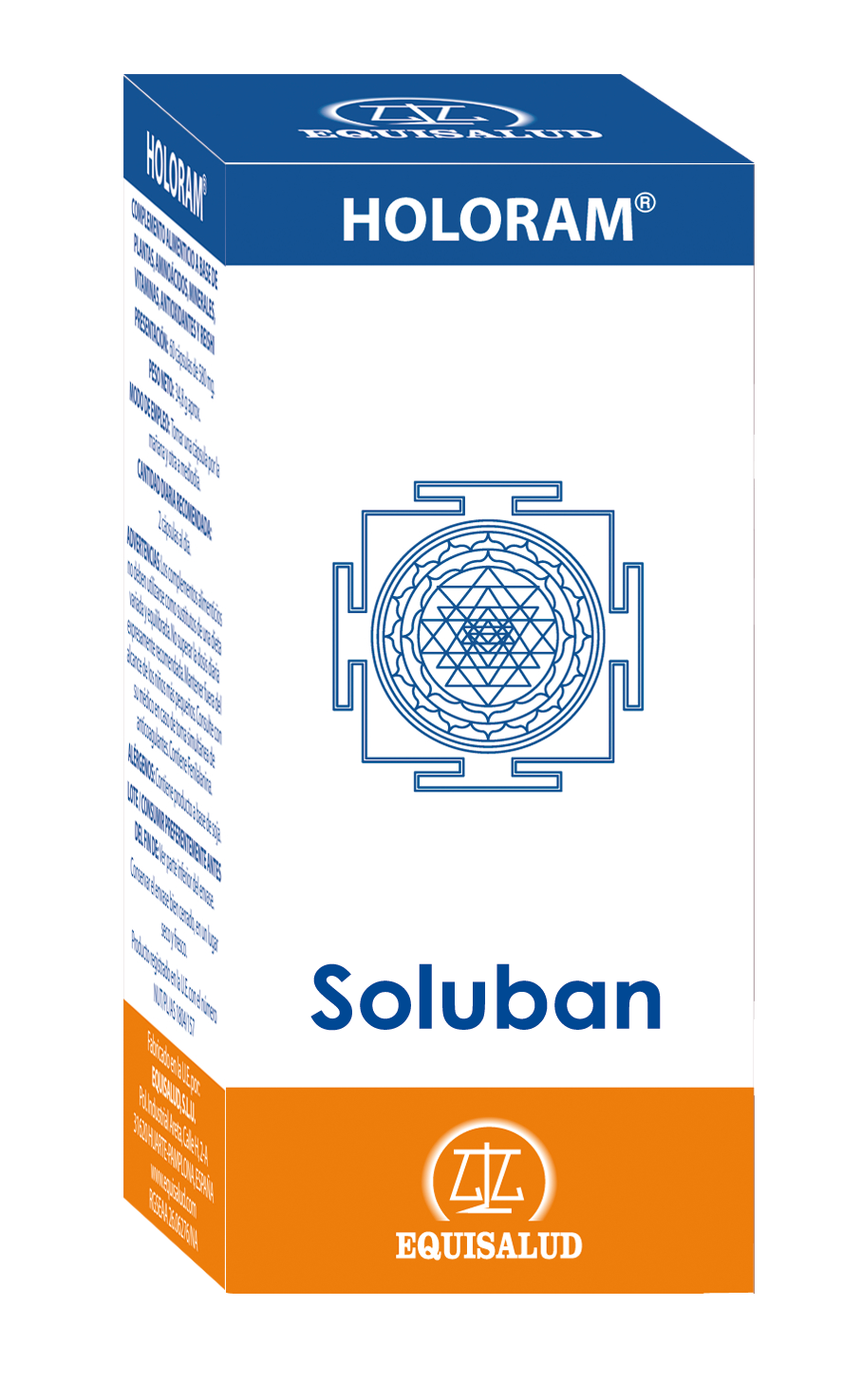 Holoram® SOLUBAN
Holoram® SOLUBAN - Bio-regulator that improves the nutritional and energy state that may be useful for humoral immunity.                       
It provides energy activation for the natural mechanisms that may help in the bio-regulator processes of humoral immunity, required for the normalization of the bacterial flora.
This Bio-regulator could be very helpful as coadjutant for the natural mechanisms of control to regain the balance.                       
It's action mechanism influence the bio-regulatory effect on the humoral immunity, the oxidative stress, the anti-free radical enzymes production, the inflammation control program. 
Contents: 60 capsules
Dosage: 1 Capsule twice daily before meals.
Allergens: Beta Glucan may contain traces of gluten.