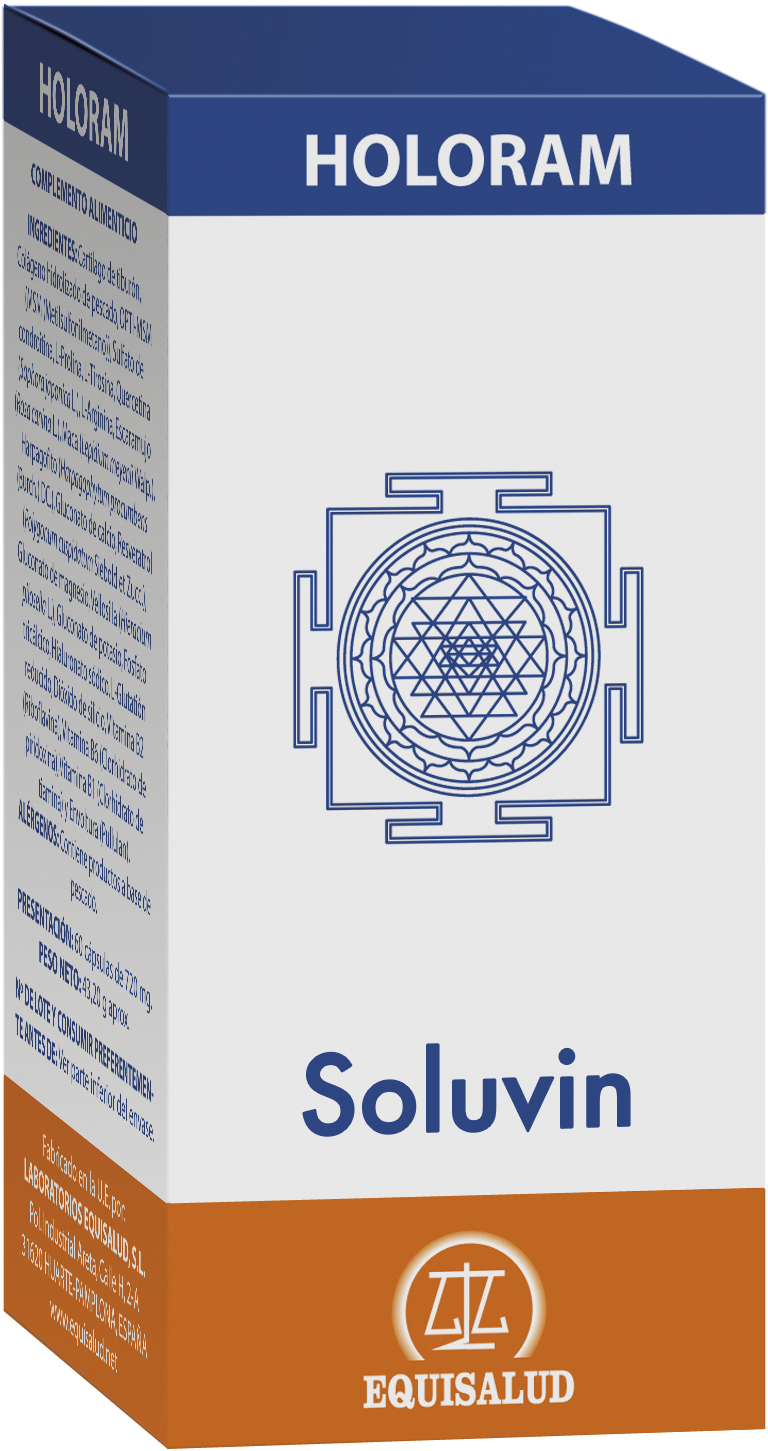 Holoram® SOLUVIN
Holoram® SOLUVIN - Bio-regulator that improves the nutritional and energy state that may be useful for cellular immunity.
Holoram Soluvin has been carefully designed to support the regulatory processes to fight viral infections. The combination of traditional powerful plant phytonutrients, adaptogens and zinc contribute to the body's natural defences.
Compositon:   Haritaki, Amalaki, St John's Wort,, Rosehip, Reishi, Thyme, Pau D'Arco,(all from dried extracts) & Zinc.                      
Contents: 60 capsules 
Dosage:   1 capsule twice daily before meals.