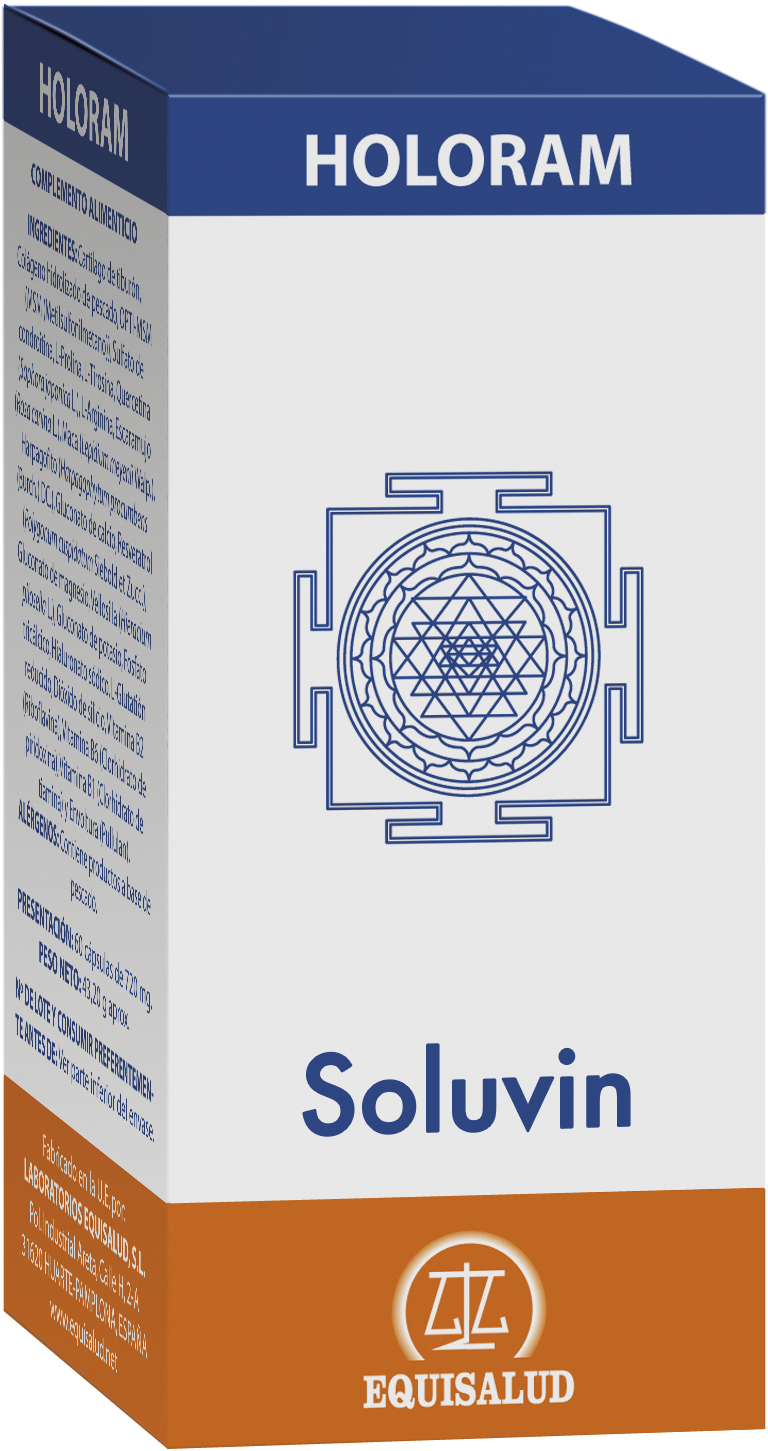 Holoram® SOLUVIN
Holoram® SOLUVIN - Bio-regulator that improves the nutritional and energy state that may be useful for cellular immunity.
It provides energy activation for the natural mechanisms that may help in the bio-regulator processes of cellular immunity.                       
It has been carefully designed to provide the system the correct nutrition and energy environment to recover from cellular immunity imbalances.
The precise synergetic combination of phytonutrients of renowned immuno-modulator action and its biophysical activation could act as coadjutant in the natural processes of the cellular immunity.  
Contents: 60 capsules 
Dosage:   1 capsule twice daily before meals.