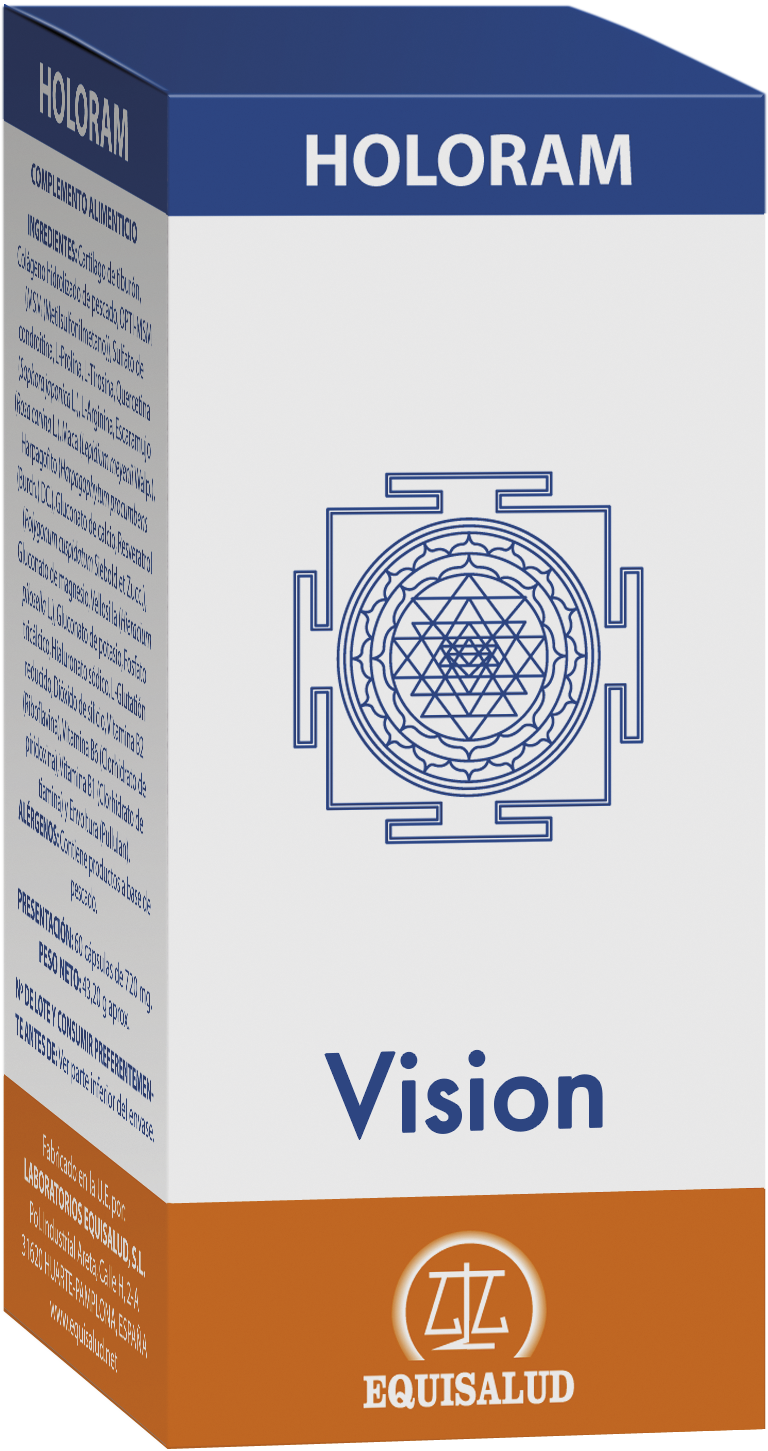 Holoram® VISION
Holoram® VISION - Bio-regulator that improves the nutritional and energy state that may be useful with the ocular system.                       
It favours the natural mechanisms of blood circulation and micro-nutrition regulation required by the delicate ocular structures, focused in the retina and photoreceptors involved in the capture of light.
Helps maintain a healthy ocular system by avoiding the oxidative stress which could damage the visual organ.                       
At the same time, it promotes the natural mechanisms of the suitable perfusion and oxygenation of the ocular tissues, assists in maintaining healthy mechanisms of protection for the vascular endothelium. 
Contents: Capsules
Dosage:  2 capsules per day morning and evening.