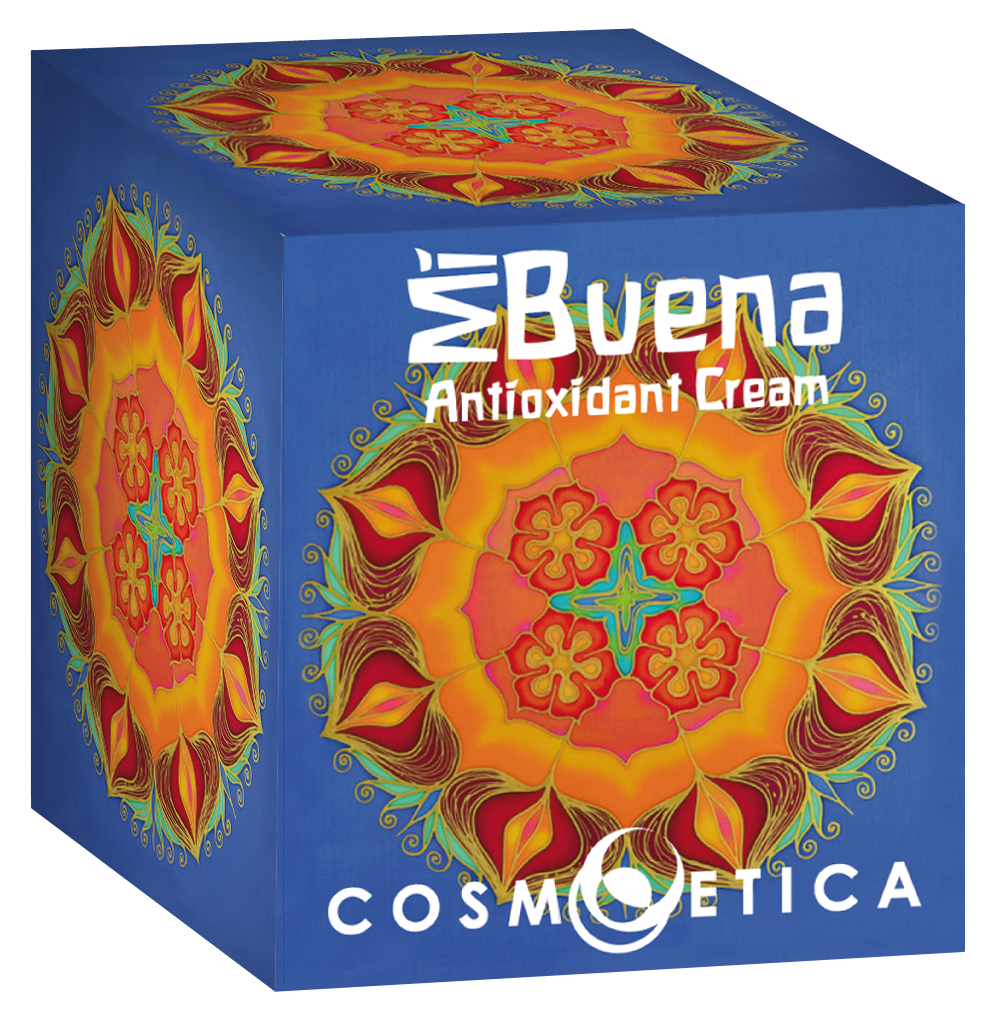 Mi Buena Anti-Oxident Cream
Mi Buena Cream is a special antioxidant rich cream designed to purify the skin of free radicals and at the same time nourishing and protecting it against environmental damage and stress. Prepared with special botanicals and precious oils and waxes. 
For external use, made without preservatives, colorants or synthetic scents.
Content: glass bottle of 50 ml.
It gives the skin a feeling of wellness. Cleanses the skin from impurities and stains, producing a beneficial effect thanks to the herbal formulation.
Mode of use: apply in the wanted zone during the day, when getting up or before going to bed.
Preservation: keep the container tightly close, in a dry and cool place. Keep away from light.
All the ingredients from gricultural origin are the product of organic farming. 
Components of this product