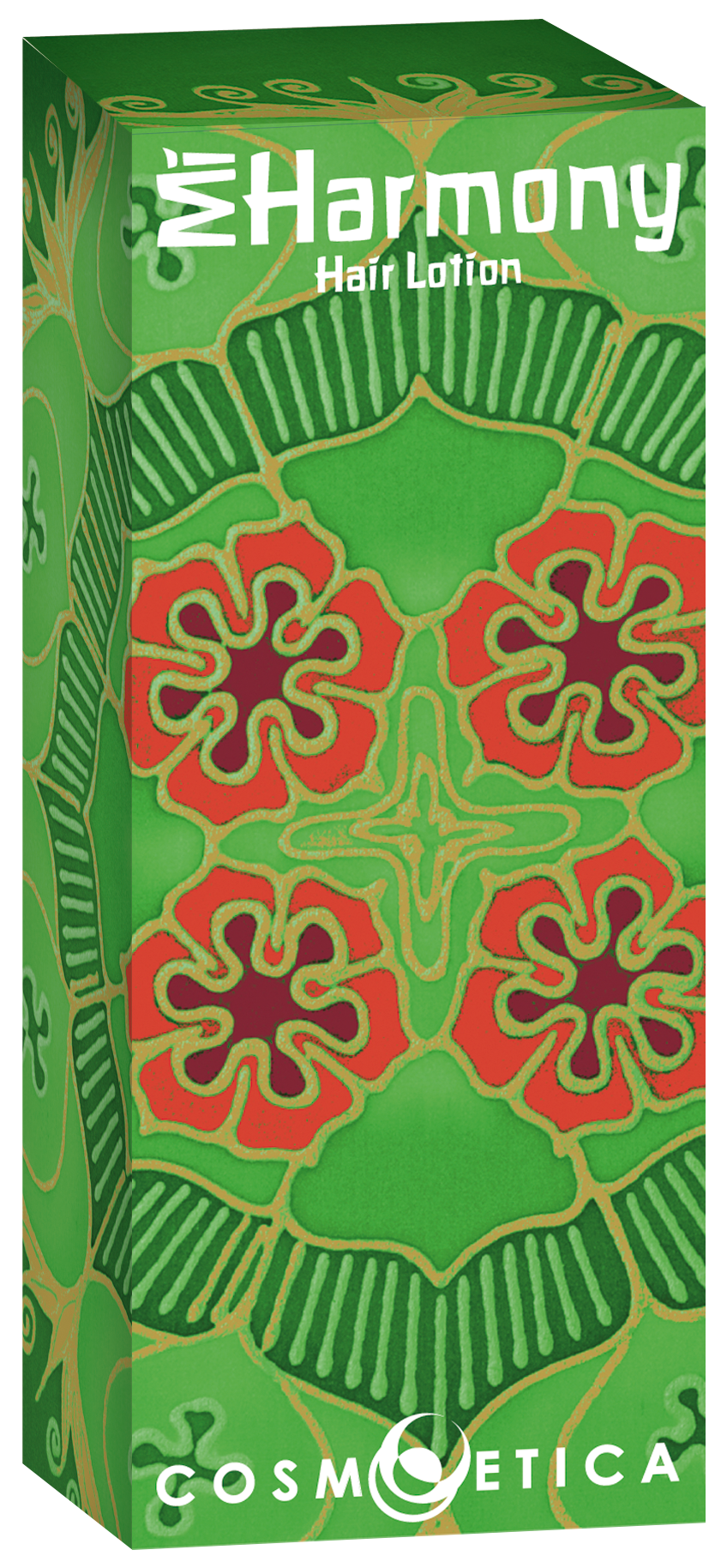 Mi Harmony Hair Mist
Mi Harmony Hair mist will help reduce hair loss and improve hair growth by revitalising the scalp with a special herbal remedy, that smells divine too! 
For external use, made without preservatives, colorants or synthetic scents.
Content: glass bottle with spray of 100 ml.
MiHarmony Lotion stops hair loss, improves hair growth and leaves your scalp feeling good.
Mode of use: Gently massage into the scalp to benefit from the revitalizing effect of this wise combination of herbs and sap. It can be used every day. Either five minutes before showering or afterwards.
Preservation: keep the container tightly close, in a dry and cool place. Keep away from light.
All the ingredients agricultural origin are the product of organic farming. 
Ingredients