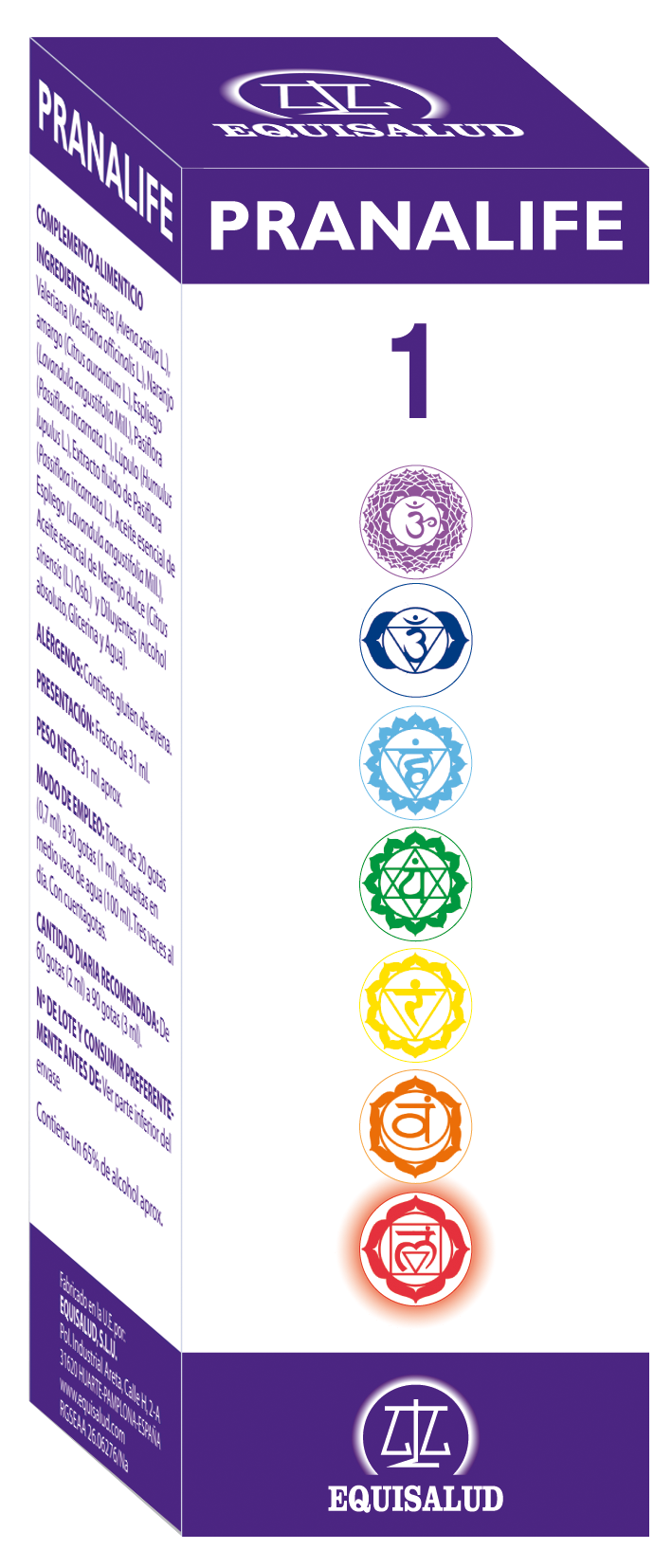 PranaLife® 1
PranaLife® 1  - Ancestral Energy Stimulant
Strengthens the processes of consolidation and rooting and stimulates ancestral energy. It enables deep structuring of the 'self' and gives a sense of belonging.
It governs the energy of the adrenal glands, the kidneys, and the urinary system and skeletal including the spinal column.  
 Suitable to counteract the stress caused by fear and insecurity, as well as the uprooting
conflicts, mental devitalization and the loss of vital energy of any origin. Its use is advisable as a coadjutant in the chronic illnesses involving a great loss of vitality, and for energy depletions and leakages.  
* Adjutant = immune support                                                       
 Mode of use: It's recommended to take 20 drops (0.7 ml) diluted in half a glass of water (100 ml) before the main meals. Three times a day. Use dropper.

Recommended daily allowance: 60 drops (2 ml) a day.

Allergens: gluten-free.

Warnings: dietary supplement based on plants. Nutritional supplements should not be used as a substitute for a varied and balanced diet. Do not exceed the stated recommended daily dose.Keep out of reach of children. Consult your healthcare practitioner in case of prolonged use (maximal 6 weeks). Don't use in case of kidney failure. Do not use if pregnant or nursing. Don't provide for children under the age of 12 years. Do not use in case of antihypertensive treatment. Stop use in case of agitation or nervousness. Consult your health care practitioner and or pharmacist if you take simultaneously any medication.