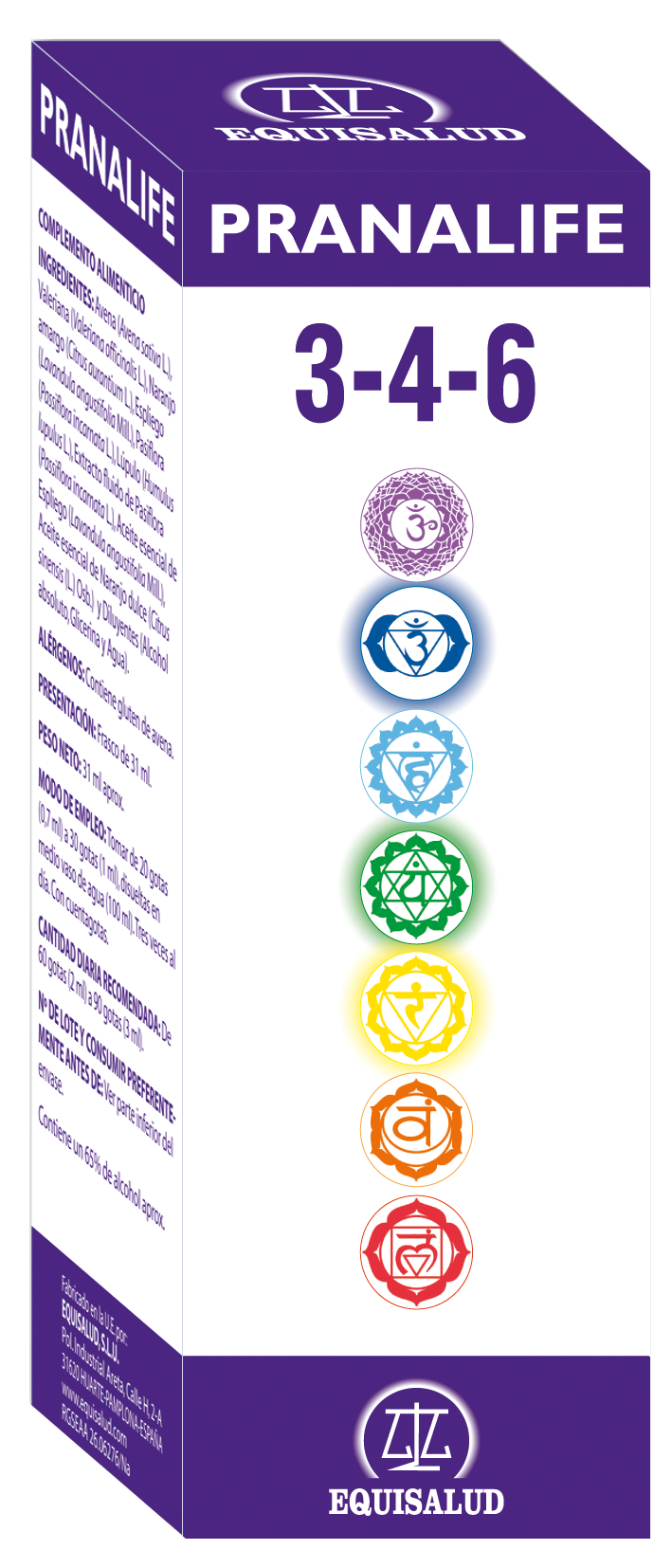 PranaLife® 3-4-6-
PranaLife® 3-4-6 -Integration & balance between self-acceptance and unconditional love  
PranaLife® 3-4-6 stimulates the transmutation of desires and attachments to unconditional love, favouring self-acceptance on an immune and emotional level.   
Favours the transition of the instinctive energies of the preservation, which retains and generates attachment, to the strength of liberating love, which arises in the dimension of the human consciousness. Assists the reciprocity between giving and taking.   
Stimulates the absorption processes of the raw material –in the third center- that will become the energy that nurtures life and ignites the light of love –fourth center.                                                        
 Mode of use: It's recommended to take 20 drops (0.7 ml) diluted in half a glass of water (100 ml) before the main meals. Three times a day. Use dropper.

Recommended daily allowance: 60 drops (2 ml) a day.

Allergens: gluten-free.

Warnings: dietary supplement based on plants. Nutritional supplements should not be used as a substitute for a varied and balanced diet. Do not exceed the stated recommended daily dose.Keep out of reach of children. Consult your healthcare practitioner in case of prolonged use (maximal 6 weeks). Don't use in case of kidney failure. Do not use if pregnant or nursing. Don't provide for children under the age of 12 years. Do not use in case of antihypertensive treatment. Stop use in case of agitation or nervousness. Consult your health care practitioner and or pharmacist if you take simultaneously any medication.