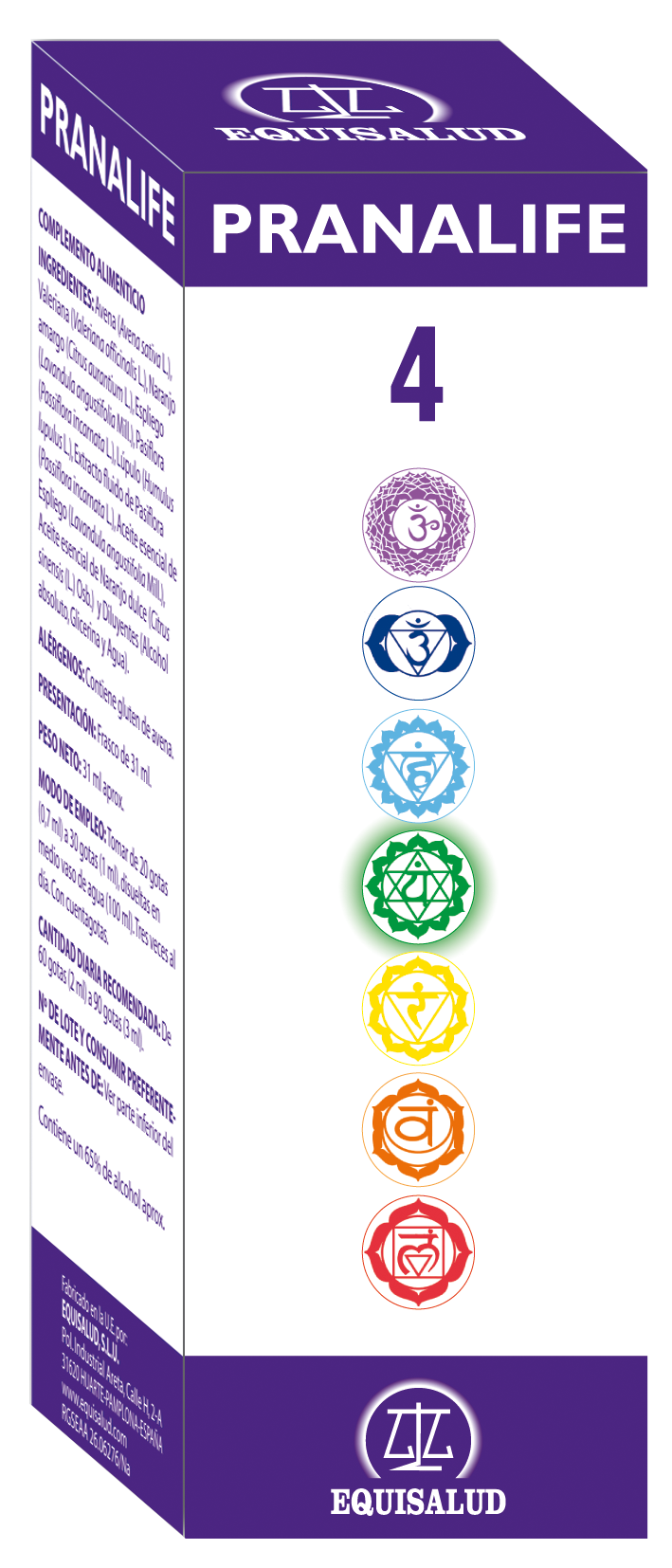 PranaLife® 4
PranaLife® 4 - Promotes the physical and psychic self-recognition 
PranaLife® 4  provides information for the harmonization of the cardiovascular function and promotes the balance of the immune system. It favours the suitable distribution of energy resources inside the body.   
Contributes to improve the ability to share and stimulates the potential of the heart give the best of ourselves, as well as generating a healthy happiness that can to change the polarity of the negative emotions.
It also contributes to enhance and transmute withheld emotions and to lower the stress levels.                                                        
Mode of use: It's recommended to take 20 drops (0.7 ml) diluted in half a glass of water (100 ml) before the main meals. Three times a day. Use dropper.

Recommended daily allowance: 60 drops (2 ml) a day.

Allergens: gluten-free.

Warnings: dietary supplement based on plants. Nutritional supplements should not be used as a substitute for a varied and balanced diet. Do not exceed the stated recommended daily dose.Keep out of reach of children. Consult your healthcare practitioner in case of prolonged use (maximal 6 weeks). Don't use in case of kidney failure. Do not use if pregnant or nursing. Don't provide for children under the age of 12 years. Do not use in case of antihypertensive treatment. Stop use in case of agitation or nervousness. Consult your health care practitioner and or pharmacist if you take simultaneously any medication.