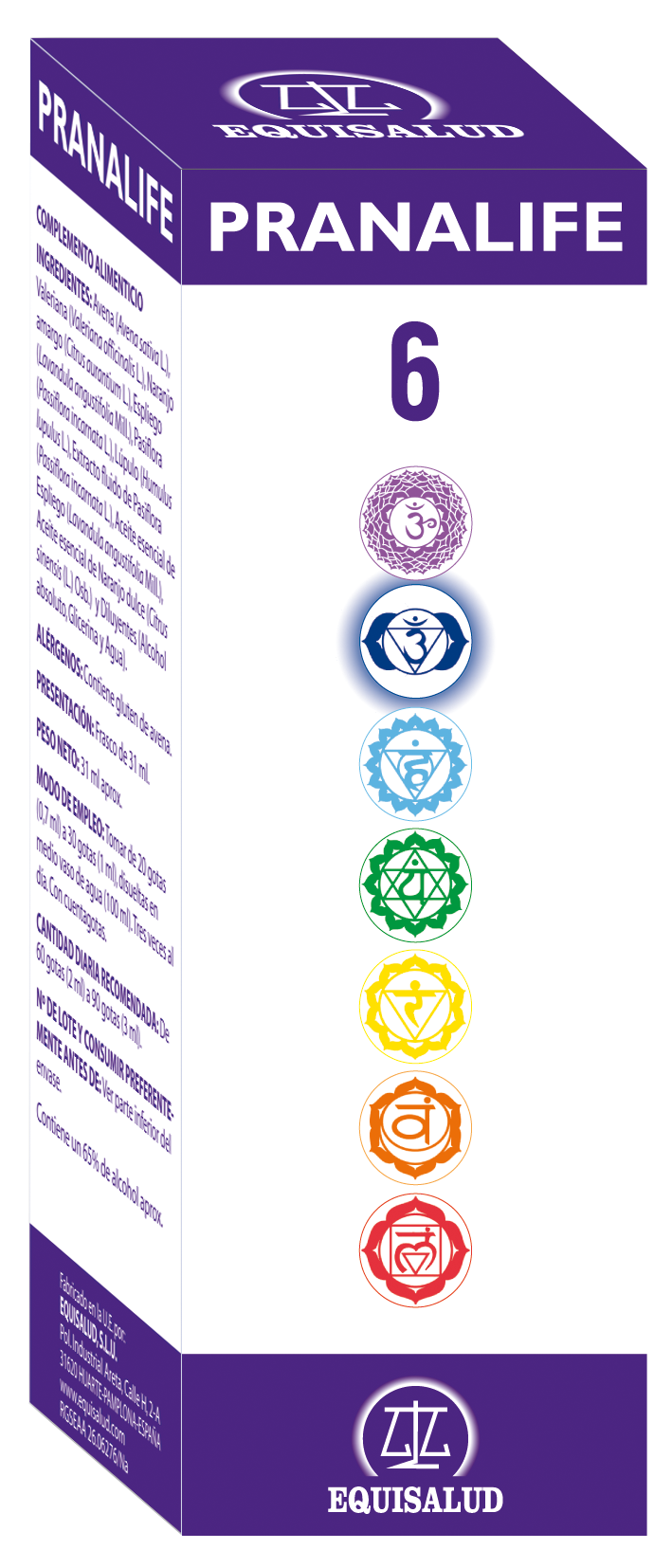 PranaLife® 6
PranaLife® 6 - Contributes to the development of Intuition.
PranaLife®  6 Stimulates the balance of the limbic system and hypothalamus, as well and the harmonization of the autonomic nervous system, the global hormonal system and the behavioural response system.
It promotes the intuition and the ability to harmonically integrate different awareness levels.                                                        
It enables the global harmonization of the endocrine system and favors the upper emotional                       balance. It stimulates attention and concentration. It contributes to the alignment or harmonization of the personality.                                                        
Mode of use: It's recommended to take 20 drops (0.7 ml) diluted in half a glass of water (100 ml) before the main meals. Three times a day. Use dropper.

Recommended daily allowance: 60 drops (2 ml) a day.

Allergens: gluten-free.

Warnings: dietary supplement based on plants. Nutritional supplements should not be used as a substitute for a varied and balanced diet. Do not exceed the stated recommended daily dose.Keep out of reach of children. Consult your healthcare practitioner in case of prolonged use (maximal 6 weeks). Don't use in case of kidney failure. Do not use if pregnant or nursing. Don't provide for children under the age of 12 years. Do not use in case of antihypertensive treatment. Stop use in case of agitation or nervousness. Consult your health care practitioner and or pharmacist if you take simultaneously any medication.