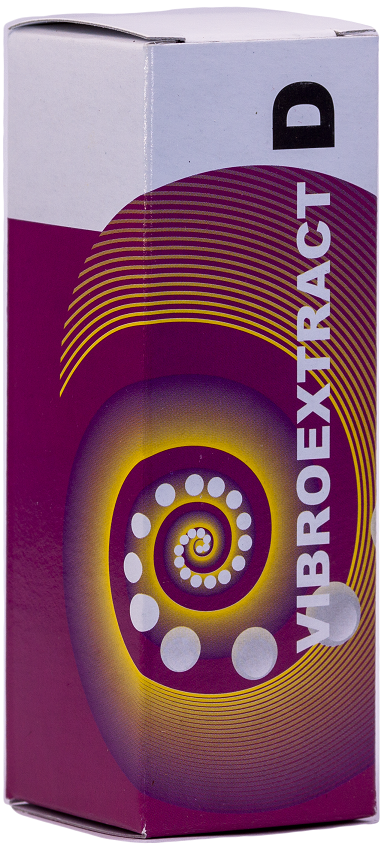 VibroExtract® D
VibroExtract® D - Purification and Detox.
USAGE                   
Liver, kidneys, lungs. Used in seasonal puri cations and as a pre-treatment form any chronic pain conditions. Acts at hepatic and renal level by increasing detoxification and diuresis, and eliminating toxins. 
COMPOSITION                   
Burdock (Arctium lappa); dandelion (Taraxacum of cinale); boldo (Peumus boldus); birch (Betula alba L.); stinging nettle (Urtica dioica); elderberry (Sambucus nigra); common ash (Fraxinus excelsior); lemon (Citrus limon); rosemary (Rosmarinus of cinalis); mint (Mentha piperita).
Base: absolute alcohol, glycerol, water. 
 DOSAGE: Take 30 drops (1ml), dissolved in half a glass of water (100ml) before meals. Three times a day. Using the graduated dropper.