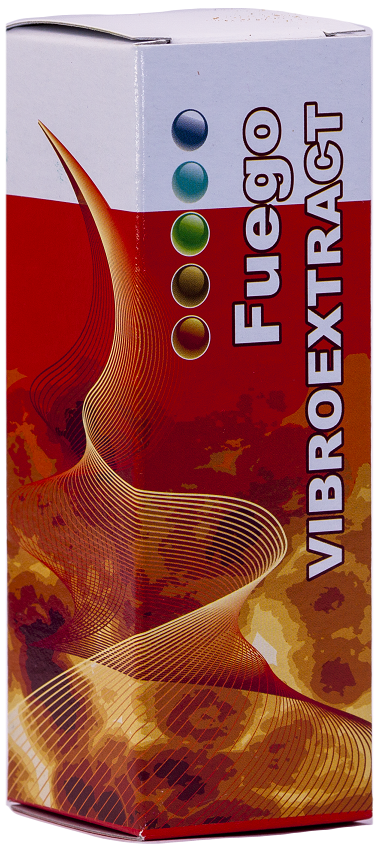 VibroExtract® FiRE
Heart and small intestine. Circulation and neurovegetative dystonia. Anxiety, melancholy, anguish, worry, concentration.  
USAGE                       
For the treatment of arterial and venous circulation disorders, blood pressure imbalances, heart fatigue, arteriosclerosis, arrhythmia, haemorrhoids, varicose veins and tired legs. Invigorates the cardiovascular system. 
 COMPOSITION   
Hawthorn (Crataegus oxyacantha); St. John's Wort (Hypericum perforatum); common ginger (Zingiber officinale), olive (Olea europaea); lemon balm (Melissa of cinalis); rosemary (Rosmarinus officinalis); English lavender (Lavandula angustifolia); ginkgo (Ginkgo biloba); garlic (Allium sativa); orange (Citrus sinensis); lemon (Citrus limón).
BASE: absolute alcohol; glycerol; purified water. 
DOSAGE: Take 30 drops (1ml), dissolved in half a glass of water (100ml) before meals. Three times a day. Using the graduated dropper.