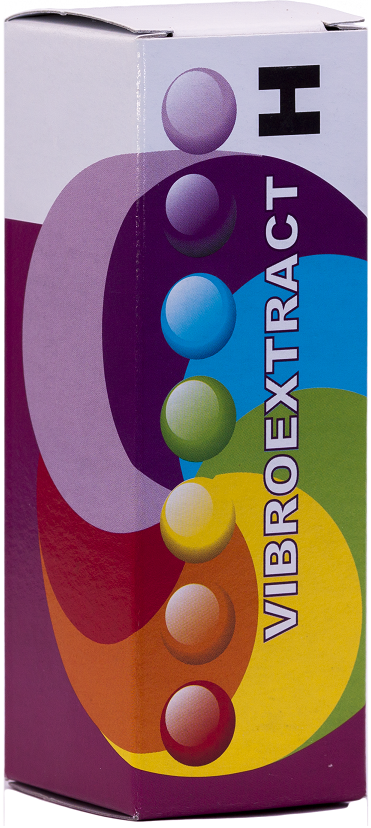 VibroExtract® H
VibroExtract® H - Balance of the hormonal system.  
USAGE       
Balance of the hormonal system. Very effective phytotherapy treatment for achieving balance in the pituitary, thyroid and suprarenal glands and in the ovaries/testicles. Frequently associated with N VIBROEXTRACT® to treat imbalances in the highly connected nervous-hormonal systems. Hormonal disorders in women such as infertility, painful periods or dysmenorrhea, amenorrhea or absence of menstruation, ovarian cysts and other disorders related to hormonal imbalance. Some weight loss treatments require hormonal disorders to be corrected before commencing. 
COMPOSITION   
Mugwort (Artemisia vulgaris); black cohosh (Cimicifuga racemosa); sage (Salvia of cinalis); maca (Lepidium meyenii), puncturevine (Tribulus terrestres); fennel (Foeniculum vulgare); winter savory (Satureja montana).
BASE: absolute alcohol, glycerol, water. 
DOSAGE: Take 30 drops (1ml), dissolved in half a glass of water (100ml) before meals. Three times a day. Using the graduated dropper.