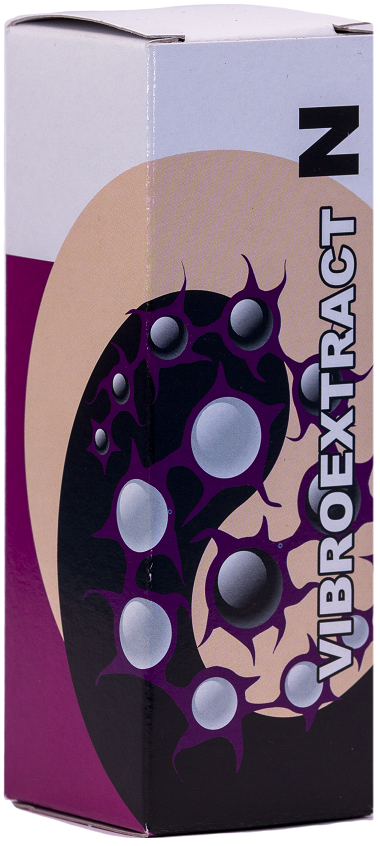 VibroExtract® N
VibroExtract® N - Balance of the Nervous system.
USAGE   
Balance of the nervous system using regulating phytotherapy, vitamins, etc. To treat general problems such as depression, anxiety, insomnia, palpitations, and other conditions relating to poor functioning of the nervous system. 
COMPOSITION  
Maypop (Passi ora incarnata); St. John's Wort (Hypericum perforatum); English lavender (Lavandula angustifolia); lemon balm (Melissa of cinalis); ginseng (Panax ginseng); sweet orange (Citrus sinensis); basil (Ocimum basilicum) and sweet marjoram (Origanum majorana L.).
BASE: absolute alcohol, glycerol, water. 
DOSAGE:
Take 30 drops (1ml), dissolved in half a glass of water (100ml) before meals. Three times a day. Using the graduated dropper.