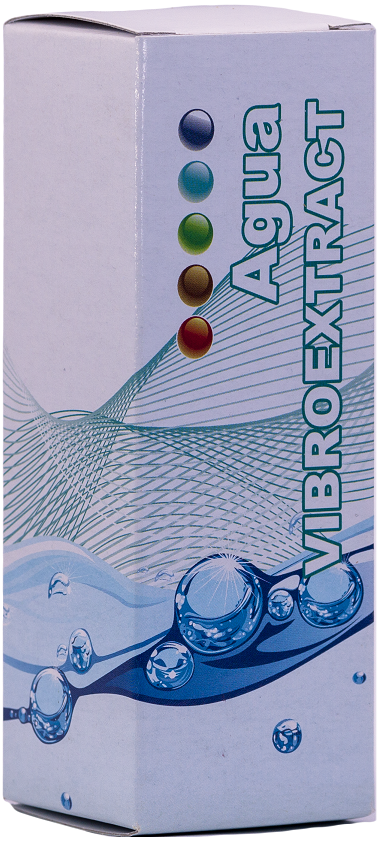 VibroExtract® WATER
 VibroExtract® WATER                      
Kidney and bladder. Energy. Bones. Hearing. Supradrenal glands. Fear, apathy. Propensity for degeneration due to free radicals. 
USAGE                   
For degenerative bone disorders, urinary tract infections, cystitis, urethritis. For fatigue and severe anergy. In general, for degenerative diseases, chronic in ammations, anxiety and extreme tiredness. Stimulates the suprarenal glands and the immune system. 
COMPOSITION                   
Goldenrod (Solidagovirgaurea L); horsetail (Equisetum arvense L.); ginseng (Panax ginseng C.A. Meyer); meadowsweet (Filipendulaulmaria (L.) Maxim.); thyme (Thymus vulgaris L.); winter savory (Saturejamontana L.); rosemary (Rosmarinus of cinalis L.); lemon balm (Melissa of cinalis L.); Scots pine (Pinussylvestris L.); oregano (Origanum vulgare L.).
BASE: absolute alcohol; glycerol; purified water. 
 DOSAGE: Take 30 drops (1ml), dissolved in half a glass of water (100ml) before meals. Three times a day. Using the graduated dropper.